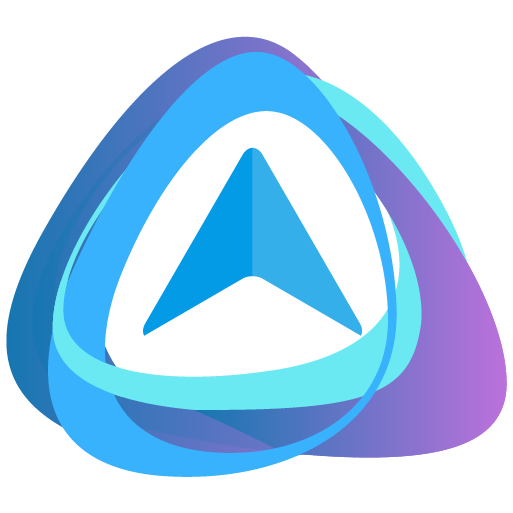 The 5 Most Important
Electronic Marketing Best Practices
The importance of electronic marketing is growing, as more and more people move to the internet to research and find products and services, as well as spend their leisure time on games, communicating and connecting with others.
The 5 electronic marketing practices described below will go a long way to ensuring that your SMS and email marketing campaigns achieve great things for your organisation:
1. Give New Subscribers a Welcome Message
It's easy to fall into the trap of thinking that your new subscribers are just like everyone else already on your list. However, they are not! They've taken the time to say "yes, I want to receive information from you in future" and they are expectantly waiting for their first email or SMS from you. You should ensure that the first message makes a good impression. Sending your new email contact a special welcoming email reaffirming the benefits they will receive by being on your email list, and giving them some valuable information or a special offer as a reward for signing up. You should also tell them how they can get in touch with you, and send them links to your website and special interest areas of your site. A new SMS subscriber should also receive a confirmation that they have signed up, and receive their first SMS very soon after registering, demonstrating the value that you will be providing by your messages. Be as helpful and engaging as possible, and your new subscriber will be looking forward to each of your messages.
2. Tailor Your Message for Segments of your Subscribers.
Addressing your subscribers by their names is a good start to personalising your messages. However statistics show that targeted emails outperform untargeted broadcast messages by nearly 4 to 1. You should group your contacts into categories, and utilise your demographic information about your contacts so that you can easily send tailored messages to people with particular interests or in particular demographic groups or geographic locations.
A great example of SMS personalisation I have experienced recently was an SMS message I received from Optus announcing that I can ring Germany over Christmas and advising the charge rate per minute to Germany. Optus had obviously used their history of my calling habits and discovered that I had previously called Germany from my mobile phone around Christmas Day. Such a targeted message is much more likely to trigger a favourable response, and in fact I did call Germany on my mobile. If it hadn't been for the SMS advising me of the rate, I would most probably have waited until I had returned home before ringing Germany, thinking that would be the cheaper alternative. If I had just received an SMS from Optus saying that there were cheaper rates to call overseas during the Christmas period, it would not have had the same impact.
For more about targeting refer to A Simplified Approach to Lifecycle Marketing.
3. Encourage Your Contacts to Send Your Message to their Friends.
A report by Sharpe Partners in January 2006 showed that 89% of US internet users share email content with their friends, family and associates, and 75% of them forward emails to up to six other recipients. It's very easy for people to forward your message to their friends. They are most likely to do this if you provide great content or great offers in your emails. Providing a gift to your contacts when they do send your message to others is a great way to encourage this behaviour, but make sure that such a referal program is easy to manage. Don't be afraid to ask for referals. When you do get a referral via an existing contact, make sure that you send a message to the original contact thanking them for the referral.
4. Keep your branding and style in sync.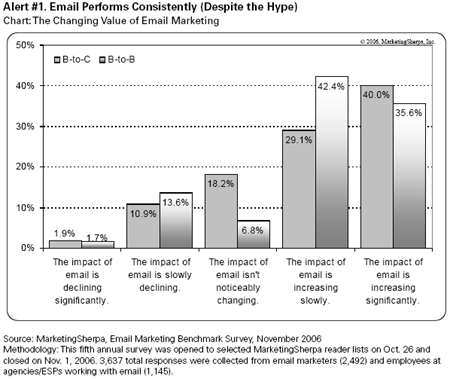 You need to provide a consistent image of your brand - that's a basic marketing tenet. Your email marketing campaigns should look like your website, and your SMS and email messages should sound like they have come from your business. If you need help ensuring that you have a consistent look and feel in your HTML emails, at eNudge we can help you with a professionally designed email template that you can use for each of your email campaigns. As a minimum, you should include your businesses' logo in your email messages.
5. Make Sure you Analyse the Results of Your Campaigns.
eNudge allows you to easily track and report on your campaigns, allowing you to view how many of your messages were opened, and by whom, which bounced back, how many click-throughs you received and by whom. This data will help you generate leads and learn more about your subscribers. Imagine you have an online maternity wear business, and your email message tracks a link to special baby room wall pictures. You could send a follow up email to all those who clicked on the link to the baby room wall pictures with a special offer allowing the pictures to be personalised with their child's name and encouraging immediate purchase.
You should also compare the results of your campaigns over time, so that you can identify and use the best performing subject line styles, best performing offers, and content style.
Heather Maloney
eNudge - the nudge they need!
January, 2007