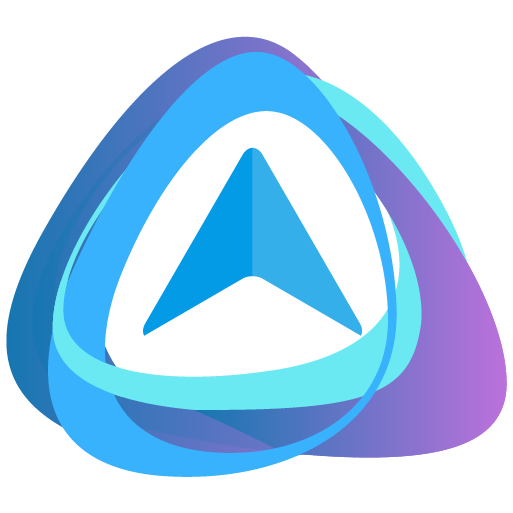 Terms and Conditions of Use
Please ensure you have read the terms and conditions prior to registering for Enudge™.
By registering and using Enudge™, you are agreeing to be bound by the following terms and conditions.
Terms and Conditions of Use
Definitions
In these Terms and Conditions: "You" is the person or organisation licensed to use Enudge™ to distribute electronic messages and includes all officers, employees and agents of the said person or organisation.

Term
This Agreement is deemed to commence on the date that You register for a license to use Enudge™, or commence sending electronic messages through Enudge™, whichever is the earlier date, and will continue until the date covered by your payment for Enudge™ and no longer unless terminated earlier in accordance with these terms and conditions.

Application
These terms and conditions apply to all aspects of your use of Enudge™ including short message service ('SMS') campaigns and email campaigns.

Payment of Fees
You must promptly pay the fee due for Enudge™, determined by the volume and level of functionality chosen by You, provided You receive a correctly rendered tax invoice from Contact Point IT Services Pty Ltd ("Contact Point"). A party must pay GST on a taxable supply made to it in addition to any consideration (excluding GST) that is payable for that taxable supply. If payment of Your account is overdue and You fail to make payment within 7 days of notification by Contact Point that Your account is overdue, Contact Point may (in addition to any other rights or remedies under these terms and conditions or at law) suspend Your licence to use Enudge™ until You make payment.

Licence to use Enudge™
On condition that you comply with the terms and conditions of the Agreement, Contact Point grants You a non-exclusive, non-transferable and non-assignable licence for the term of this agreement to use Enudge™ for Your internal business purposes only. You must not copy or modify Enudge™ without Contact Point's prior written permission. You must not on-sell or sub-license Enudge™ or allow any other person to use Enudge™ without Contact Point's prior written permission.

Intellectual Property
All intellectual property rights in and to Enudge™ are and will remain the exclusive property of Contact Point. Intellectual property rights in any improvements in, or modifications to, Enudge™ vest in Contact Point immediately upon creation. You must cooperate with Contact Point and do everything reasonably necessary to give effect to this clause.

SPAM
Contact Point takes a zero tolerance approach to the sending of unsolicited commercial electronic messages ('SPAM'). You must not use Enudge™ for the purpose of sending SPAM. You must ensure that all electronic messages sent by you using Enudge™ comply with the requirements set out in the Spam Act 2003 (Cth) ("the Act"), the Australian eMarketing Code of Practice ("the Code") and any other relevant legislation or industry code. Contact Point will conduct regular audits to ensure compliance with the Act and the Code. You agree to cooperate with Contact Point in this regard and to provide reasonable access to Your databases for this purpose. You must use only Your own database(s) of existing and prospective clients. You must not upload information or lists that you have not collected during the course of Your own business. If you become aware that Enudge™ is being used in a way which breaches these terms and conditions You must notify Enudge™ immediately.

Compliance with the law
You must ensure that all electronic messages sent by You using Enudge™ comply with all applicable legal requirements. Without limitation, it is your responsibility to ensure: that You handle all personal information in accordance with the National Privacy Principles in the Privacy Act 1988 (Cth); and that all electronic messages comply with the provisions of the Trade Practices Act 1974 (Cth). If necessary, it is Your responsibility to obtain legal advice to ensure compliance with Your legal obligations.

Appropriate content
You must not use Enudge™ to distribute offensive, illegal or nuisance material in any format including false or misleading subject lines in emails or SMS's. This includes pornographic, adult or racist content, chain letters, pyramid schemes, practical jokes or hoaxes.

Confidentiality
You must treat the terms of this Agreement and all information relating in any way to Contact Point and its business as confidential except to the extent that such information has become public knowledge or is required to be disclosed by law. This clause shall survive the termination of this Agreement.

Security
You must take all steps reasonably necessary to ensure there is no unauthorised access to Enudge™. You must keep secure all usernames and passwords issued to You by Contact Point. You must ensure that all passwords are sufficiently difficult for someone to guess. We recommend that you do not write down or store your passwords anywhere. Contact Point will ensure that Your information and data is stored securely and protected against unauthorised access.

Availability of Enudge™
Enudge™ will be provided on a continual 24/7 basis, subject to some minor interruptions to the service from time to time to allow backing up and routine maintenance. Contact Point will notify You, where possible, of such planned interruptions to the service. Contact Point will ensure that scheduled interruptions will not impact any scheduled tasks that You have stored in Enudge™, except that campaigns may be delayed where there is an interruption. Contact Point will do its utmost to ensure that any interruptions to the service are minimised. Contact Point will provide You with all updates to Enudge™ which are produced to overcome any defects to the service. Contact Point may seek an additional fee for any upgrades which significantly enhance or change the nature of the service.

Enudge™ data
You acknowledge that the data recorded and collated by Enudge™ may not be 100% accurate. Whilst Enudge™ will use its best endeavours to accurately record when electronic messages are opened or when electronic messages do not reach an intended recipient it is not responsible for inaccuracies which are due to technology limitations.

Contact Point may compile statistical and other general usage data from email, sms and email series campaigns you conduct using Enudge™. This data will be in aggregated non-identifiable form and may, for example, be used by Contact Point for the purpose of demonstrating the functionality and features of Enudge™ and to illustrate trends and usage practices to other Enudge™ subscribers. Contact Point will never identify you or your customers in any way.

Browser compatibility
Contact Point makes no representation or warranty that Enudge™ is compatible with Your browser and any browser updates installed and used by You. You acknowledge that it is your responsibility to ensure that Enudge™ is compatible with Your browser and any of its updates.

Third party networks and telecommunications carriers
You acknowledge that electronic messages are delivered via a third party network or telecommunications carrier. Contact Point cannot control the third party network or telecommunications carrier. Contact Point makes no representations or warranties in relation to the performance or availability of the third party network or telecommunications carrier and is not liable for any failure of the third party network or the telecommunications carrier or any other matter beyond its reasonable control.

Termination
Contact Point may terminate this Agreement immediately by giving You notice if:

You breach any term of this Agreement and fail to remedy that breach within 7 days of receiving a notice from Contact Point requiring You to remedy the breach;

You breach any term of this Agreement which is not capable of being remedied; or

You go into liquidation, have a receiver, receiver and manager, administrator or similar person appointed, enter into a scheme of arrangement with creditors or are unable to pay Your debts as and when they fall due .


Warranties
Each party warrants that it has authority to enter into and to perform its obligations under this Agreement. Contact Point represents and warrants to You: that it owns all intellectual property rights in and to Enudge™; that it has the right to grant the licence contained in clause 5; and that use of Enudge™ by You in accordance with this Agreement will not infringe the intellectual property rights of any person. To the maximum extent permitted by law, all other conditions and warranties whether statutory or otherwise are excluded in relation to Enudge™.

Liability
You acknowledge and agree that in no circumstances will Contact Point be liable to You for any indirect or consequential loss or damage (including loss of profits). You also acknowledge and agree that the maximum amount You may recover from Contact Point (whether by way of damages or otherwise) in respect of all claims under or in respect of Enudge™ or this Agreement (other than in respect of third party intellectual property infringement under clause 17) is limited in aggregate to the total amount paid to Contact Point by You under this Agreement

Indemnity
You continually indemnify Contact Point and its officers, employees and agents ("the Indemnified") against any liability or cost (including reasonable legal costs and expenses) which any of the Indemnified incur concerning any claim or action, or any threatened claim or action, by any person arising from any act or omission by You (including negligence arising from Your performance of this Agreement) or any breach of this Agreement by You.

Costs
Unless otherwise agreed, You must meet all costs and expenses required to comply with Your obligations in this Agreement.

Dispute Resolution
Any dispute or difference whatsoever arising out of or in connection with this agreement shall be submitted to mediation in accordance with, and subject to, The Institute of Arbitrators and Mediators Australia Mediation and Conciliation Rules. During such mediation, both parties may be represented by a qualified legal practitioner.

Notices
All notices which are required to be given shall be in writing and be sent to the registered business address of the recipient. Any notice may be delivered by hand, registered post or facsimile. Such notice shall be deemed to have been served when delivered (if delivered by hand), 48 hours after posting (if delivered by registered post) or upon receipt of transmission (if delivered by facsimile).

General
Failure or neglect by either party to enforce at any time any of the provisions of this Agreement will not be construed or deemed to be a waiver of that party's rights under this Agreement. If any provision of this Agreement is held by a court of competent jurisdiction to be void, invalid or unenforceable for any reason, that provision will be deemed deleted from this Agreement and the remainder of this Agreement will continue to have full force and effect. This Agreement is governed by and must be construed according to the law applying in Victoria, Australia. This Agreement may only be varied by a document signed by or on behalf of each party. Termination or expiry of this Agreement for any reason will not affect the operation of the provisions of this Agreement which by their nature survive termination or expiry of this.