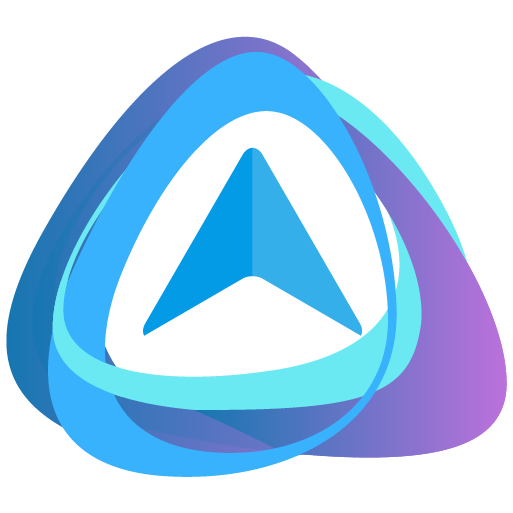 Multiple Connections Increase Response Rate
... are you really connecting?
One of our eNudge subscribers, Jay Abraham Asia Pacific, routinely uses multiple connections - i.e. communicating more than once, often using different methods or technology, with your contacts regarding the same topic or event - to significantly increase the response rate.
You shouldn't ever harrass your contacts (who will soon unsubscribe from your communications if you do), but connecting with them multiple times can help to move customers / clients from the "vaguely interested if I get time" state, to "yes, I really should investigate that", and finally to "okay, I will take action". Whereas just one communication may leave your contact in an "interested but too busy" state.
Using a new motor vehicle launch event as an example, there will always be some people who receive the first invitation (perhaps by email) and will sign up immediately to attend. They are die-hard enthusiasts of your vehicle and time is not an issue, so their desire to be at the launch event is unquestioned. If you rest on sending out just one communication regarding your vehicle launch, perhaps you will receive a 10% acceptance rate. If that fills your venue (allowing for a last minute drop off rate or no-shows, perhaps as high as 50%) well done! More likely you will still have room for more participants.
Don't be afraid to go back to your contacts, perhaps using a different contact method such as SMS, to ask again those who didn't respond to the first communication.
Don't be afraid to go back to your contacts, perhaps using a different contact method e.g. SMS, to ask again those who did not respond to the first communication. Using more granular targeting at this point (or even during the first communication) will also help improve your response rate. Using our new vehicle launch event example, including in your message the fact that you remember when the customer purchased their last vehicle from you, and then using an alternative message where:
that customer purchased the same type of vehicle as the one being launched ("you'll love the upgraded model which improves x and y"), or
that customer purchased a smaller vehicle, especially if you know they've started a family in the meantime ("do you need a vehicle with more room?").
I mentioned earlier a no-show rate of 50% of those who initially accepted the invitation. This no-show rate can be reduced dramatically by multiple connections with those who have signed up. For example - closer to the event, email the guests with a link to a video of the new vehicle or a PDF of some of the new features of the vehicle, or perhaps a list of things they will be able to see and do at the launch event, e.g. take a test drive. This will help to create additional anticipation of the event at the same time as reminding registered guests so they are less likely to forget the date or to make arrangements to attend.
Even closer to the event, perhaps a few days before, consider sending an SMS message to the guests with the parking details, confirm the time and date and what food will be provided. Make it easy for your guests! Doing this will further help to ensure the guest doesn't "cool down" in their desire to attend when something else comes up at the last minute, or they are tired on the evening and, not having heard anymore from you than the first invite, decides to give it a miss and relax at home instead.
Making multiple connections can:
improve overall response rate
improve attendance rate
build goodwill & customer loyalty as you provide more value and better service to your guests
If multiple connections sounds like a whole lot of work that you don't have time for, the following tips may help you:-
Before you start your communications, write up a plan. Brainstorm your connections with your staff, partner and/or other stakeholders to help bring out a whole range of possibilities to uniquely connect and add value. A plan can be a simple list of tasks, responsible person and a due date. Having a plan will show through to your contacts as they receive timely, appropriate communications, and having a plan will reduce the actual time and effort it takes to execute.
Use eNudge to create your messages ahead and when they are ready, simply set the scheduled date and you don't need to think about it again. That takes away the worry of having to nurse each message out. You may however need to manage your contact targeting at the last minute before sending out each message to ensure that you don't send subsequent invitations to people who have already accepted, for example.
Use eNudge to target your message to appropriate segments e.g. depending on which car the person purchased last or their last response to your messages. You can do this at the time of creating your message / campaign by using our advanced multiple criteria selection function (if the data already exists in your eNudge Contact Data) or by uploading a subset of your contacts with the additional custom fields (unlimited in eNudge) for personalising your message.
Use eNudge to record the responses to your SMS, email messages and telephone feedback - eNudge Plus gives you the campaign follow up functionality to help you keep all the results together so you know to whom to send which communication. For example, don't send the address details etc. to someone who hasn't decided to attend - that's a sure way of reducing your goodwill with your contacts.
Conclusion
In summary, to greatly improve the results of your communications:-
have a plan
plan multiple connections that:
create anticipation
are tailored to the previous action (or inaction) of your contacts
increase the goodwill towards your business by adding value to your contacts
get your contacts attention, perhaps by varying the manner in which you communicate.
target each message to the appropriate subset of your contacts
personalise your messages as much as (appropriately) possible i.e. don't send sensitive data in your messages, but do let the customer know that you are endeavouring to meet their individual needs.
We are happy to help you use any eNudge feature mentioned above, or to help you brainstorm your communications plan. Just get in touch!
Heather Maloney
eNudge - the nudge they need!
March, 2008